THIS ITEM IS FULLY FUNDED. THANK YOU!
Thermometer is being updated as we input offline data.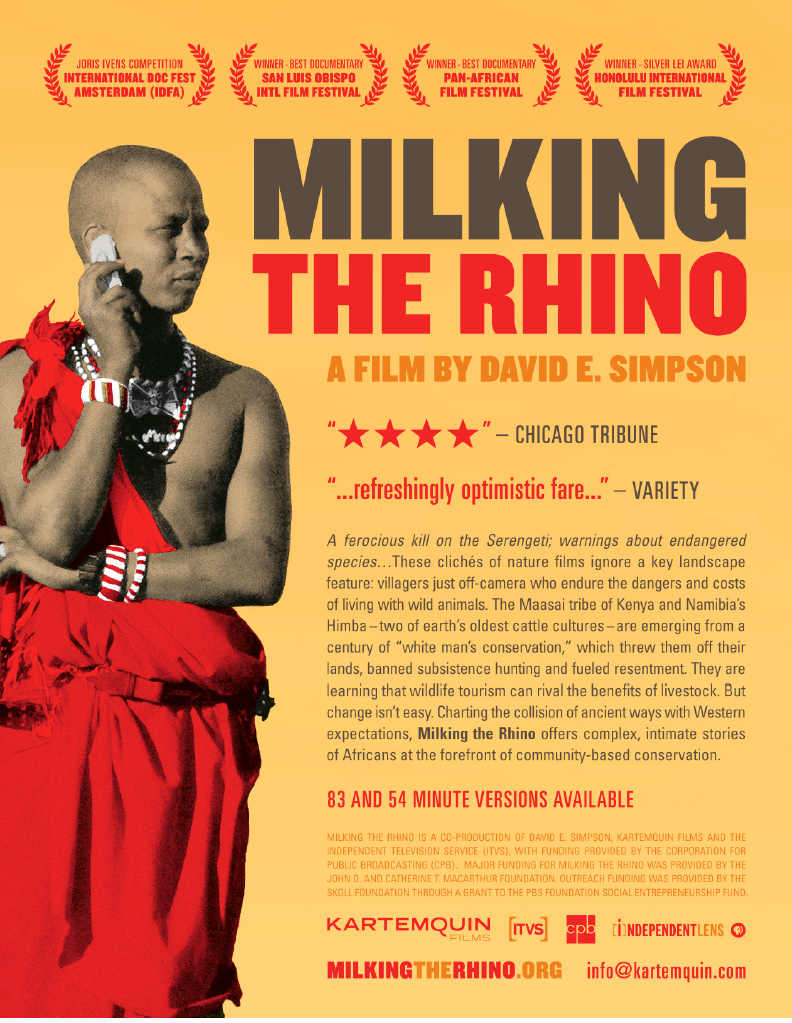 Documentary Film for Anthropology: Milking the Rhino. Excellent film on the conflict between conservation efforts and the impact on societies that maintain traditional subsistence practices like pastoralism. Directed and produced by a member of the Northside Community. Cost is for the rights to screen the film.
All donations of any amount received will go toward this department.
Every dollar counts and your donation is greatly appreciated. Click the DONATE button in the box above to make your donation.